If you haven't read my blog called, Eat Your Spring Lawn, start there.
One of my favorite things to make with all the fresh spring plants in my yard is a sun infusion. Here's how:
Step 1:
Harvest the plants. For this sun infusion, I used dandelions, violets, cleavers, mint, and a few bee balm (monarda) leaves.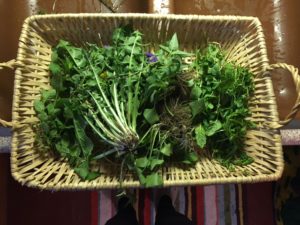 Step 2:
Wash thoroughly and place on cutting board.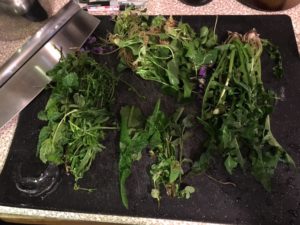 Step 3:
Chop roughly, called macerating, which helps to release all of the oils and nutrients in the plants. You can use a large knife. I used this pizza cutter.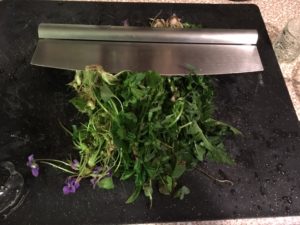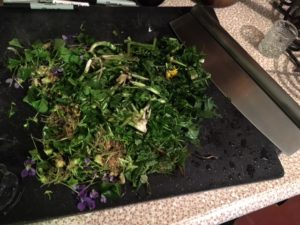 Step 4:
Add to a large jar and cover with filtered water.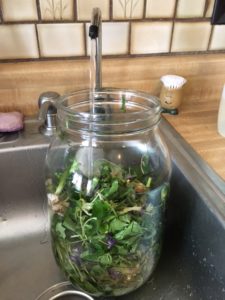 Step 5:
Place in a sunny location for at least 8 hours.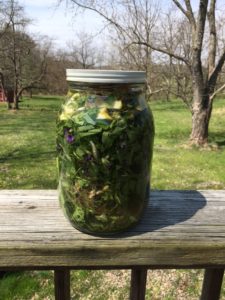 Step 6:
Strain the herbs and enjoy! I like to put my sun infusion in a large jar and keep it in the fridge so I can enjoy it for the next few days.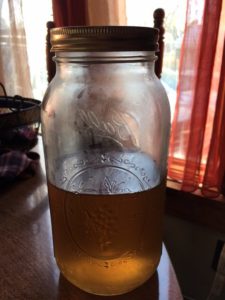 It's that easy!
Want to learn more about using herbs in your daily life? Join the next session of my e-course, Health Transformations, which starts May 1. Each week, simple herbal additions are discussed. This will be the last session that is offered at the current price. Get it now and do it when you can!
Be sure to share this post with all who will enjoy it.